Types of Wood Floors
Advances in wood flooring during the past few years mean that you now can have wood flooring anywhere in your home or business. Where you want to put it, however, will determine the type of wood flooring you can use.
Get In Touch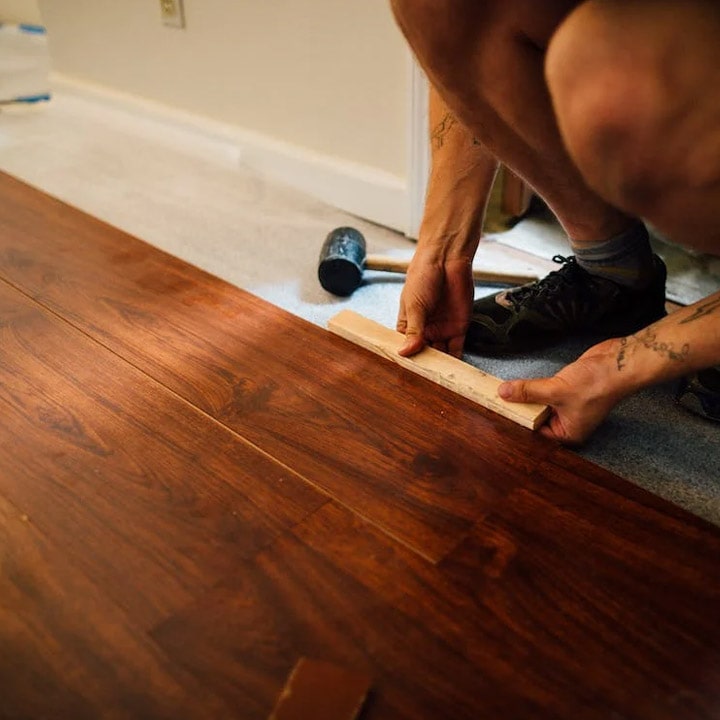 Unfinished / Factory Finished Wood Floors
All wood floors require a finish. This is a protective coat that seals your floor against every day wear. You can buy unfinished wood floors, and your installer will sand the wood and apply the finish on the job site. There are several finish options available. If you are looking for a specific color or need to match existing flooring, this option may suit your needs better.
Also available for purchase is factory-finished wood flooring, where the finish was applied at the manufacturer. This type of flooring has become as widely available as unfinished wood flooring. These floors require less time to install because the sanding and finishing process has already happened. The floors are ready to walk on immediately following the installation.
Talk to your installer or retailer about what options best suit your lifestyle and needs.
Solid / Engineered Wood Flooring
Solid wood flooring is exactly what the name implies: a solid piece of wood from top to bottom. The thickness of solid wood flooring can vary, but generally ranges from ¾" to 5/16". One of the many benefits of solid wood flooring is that it can be sanded and refinished many times. Solid wood flooring can be installed above or on grade.
Engineered wood floors are real wood floors that are manufactured using multiple layers of different wood veneers. The sub layers can be of the same species, or of different species. The grain of each layer runs in different directions, which makes it very stable. This means that the wood will expand and contract less than solid wood flooring during fluctuations in humidity and temperature. The top layer of engineered wood flooring consists of high-quality wood. While this type of flooring can be sanded and finished, it cannot be done as many times as solid wood flooring. Engineered wood flooring can be installed above, on or below grade.